en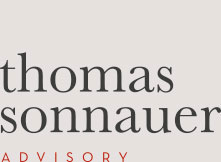 "UNDER HIGH PRESSURE MR THOMAS SONNAUER SUCCEEDED TO PREVENT MY COMPANY OF A SEVERE CRISIS. AFTERWARDS WE NEWLY ALIGNED MY BUSINESS PROCESSES AFTERWARDS. THE WELL AGAIN POSITIVE OPERATING RESULTS HAVE SUSTAINABLY STABILIZED."

Erich Dräger,
Geschäftsführer Resultance GmbH

"I WANT TO EXPRESS MY SPECIAL THANKS TO MR. THOMAS SONNAUER FOR HIS VALUABLE COMMITMENT AND HIS "GET THE JOB DONE" APPROACH DURING THIS CHALLENGING RESTRUCTURING OF THE KND. WE WILL STAY CONNECTED IN FUTURE AS WELL AND WILL HAVE NEW PROJECTS DONE BY HIM."

Beat W. Kündig,
Chairman of the Board and owner of W. Kündig & Cie. AG, Zurich

"WITH MR THOMAS SONNAUER WE HAVE HAD A VERY EXPERIENCED CONSULTANT. WITH HIS DEEP UNDERSTANDING OF OUR OPERATING PROCEDURES HE HAS HELPED THAT WE AS A FORIGN HELD GERMAN COMPANY COULD CLOSE A NEARLY LOST LAW SUIT WITH A REASONABLE SETTLEMENT."

Golverdi Golestani,
Owner of MGH Germany GmbH, Berlin

"I MET MR SONNAUER IN HIS TIME AS CFO OF ALFMEIER AG. HE IS DUE TO ITS CLEAR FOCUS ON PROFITABILITY AND CONTROLLABILITY OF BUSINESS PROCESSES AN EXCEPTION AMONG DIRECTORS IN BAVARIAN MIDSIZE COMPANIES. OUR COOPERATION HAS MY LIFE AS AN AUDITOR AND CPA ALWAYS ENRICHED."

Franz-Josef Appel,
Partner, PKF Heidelberg
Krisenmanagement.
Gründungsberatung.
special situations may require a special consultant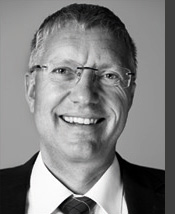 I will support you and your company in all special and difficult situations where an immediate action is required to protect your interest!
If suddenly an unexpected decrease of profits burdens your company, if solvency is under pressure and insolvency procedures may be needed in near future, if your profitability has been weak for a long time or if your financing capacity is low and bank relations can not provide with highly needed financing funds please call and I will support.
My consulting normally helps to quickly stabilize the situation and to allow a long-term recovery.
Have your benefit with using my long-lasting experiences in restructuring in combination with my management skills gotten over years as a chief financial officer of mid sized multinational companies.
20 years of management experience in industry, business consulting and banking are a solid base for your success!

Thomas Sonnauer
Business Consultant
Interim CRO, CFO, CEO
SKILLS ACQUIRED

As an operative entrepreneur with a background of a bank clerk, lawyer and tax counsel in critical situations I manage to understand the interests of all parties. I translate them into a common approach to have a good chance to successfully complete its implementation.
CONNECT        CURRICULUM VITAE (PDF) 



EXPERIENCES GAINED
My field of expertise is Turnaround Management and Restructuring. As a manager for crisis and critical business situations ("CRO") I have successfully realized numerous restructuring projects. Depending on the root cause of the crisis, I am used in the commercial area as well as in manufacturing department.
Additionally I am specialized in all kinds of legal services with focus on refurbishment, insolvency and corporate law. If necessary, I support the financial restructuring of companies.
Even without a crisis, I fully support my clients to reconstruct their business models and processes. For new business models I offer advice from development of business concept to realization, for example in the context of a new company that will be set up in Germany or abroad.
My personal Approach
My approach is characterized primarily by full respect for entrepreneurs and their lifetime achievement. Over the years I have gained a deep understanding of all the constraints and barriers in the course of their duties.
The need to take the action necessary to survive in critical situations, should not prevent to keep the commercially reasonable actions in mind. Immediately after stabilization of the company it should be ensured that business objectives do have priority again.
The specific situation during the crisis demands a high degree of consideration for the concerns and needs of all stakeholders. Thus sustainable action plans may be implemented on time. Transparency and openness provide the basis of my work and create trust even for the difficult and usually as well painful solutions.
Expert

with far-sightedness

–

My

portfolio of services
I mediate in difficult situations between all specialists and executives. I avoid individual interests and thus enable solutions and a common approach, focusing on benefits for your business.

I take over responsibility for your interdisciplinary business projects and all projects outside of your normal range of business, get those going together with your organization and lead them to a successful finish at a given cost target.
My goal is to successfully implement solutions beyond current standards and even in a difficult context using your company's resources only. If furthermore needed, I coordinate the use of internal and external resources in the project too.
Management of Crisis
Turnaround
–
Restructuring
–
Legals & Tax in business Crisis
–
Financial Engineering & Recovery
–
CRO/ Interim Management
Business Development
M&A | Concuct of Negotiations & Design of Contracts
–
Establishment of Subsidiaries/ Sites in Germany or abroad
–
Financial Plannung & Budgeting
–
Supporz/ Coaching of Management in all commercial Matters
–
Reorganization of Controlling, Finance & Tax
Competence & Experience in stand by mode
Naturally I am willing to support you and your company as a long-term advisor as well, e.g. as member of your advisory or supervisory board. In difficult and complex situations thus we can implement counter meassures and individual soluttions right away without losing time searching for an expert and any expert's briefing.
Responding

,

stabilizing

,

realigning

–

Our

current

projects.
thomas sonnauer advisory …
… develops together with the management  a new business model for a large printing company during insolvency procedures.

.. continues management on behalf of an insolvency administrator after bankruptcy filing and prepares the company to a be taken over by a new investor.

… optimizes the production of a company in the food industry.

… accompanies the establishment of a new subsidiary in China.

… restructures the financing of a medium-sized German company.

… aligns the transfer price system of a foreign corporation with domestic investments from new.

…reorganized the German subsidiary of a foreign group of companies.

... advises an entrepreneur in the insolvency of his company.

… accompanies an ad agency in the remodelling of their business conzept.

… introduces a German subsidiary of a foreign company group to the turnaround.
My Network
My work requires regularly a good cooperation with all stakeholders of a company. My network has grown over the years and is made of solid consulting experts, active in Germany financial investors and the essential contacts with commercial banks.
I see myself as a generalist and a mediator between technology, business management and administration, as well as thestakeholders regularly surrounding businesses  (shareholders, supervisory board members, employees and their representatives, banks and other creditors and consultants of different professions).
Only if we succeed to maintain in today's complex world  the diversity of topics simple and focused and to coordinate the deployment of our own employees and consultants optimal, success is possible even in a crisis and under difficult conditions.

© 2013
Thomas Sonnauer

Rechtliches